Cellulose-Based Medias
Fab-Tex Filtration uses only the best filter medias available on the market, from only the most reputable suppliers in North American.  All of our medias have been fully tested and verified.
We work closely with innovative media partners who specialize in bringing the newest and technologically advanced specialized finishes to the filtration media market. We can solve complex filtration problems for challenging applications with our innovative filtration solutions.
We list the most commonly used filtration medias below, but have availability to offer other non-advertised and specialty media solutions to suit your specific requirements.
100% Cellulose – Merv 10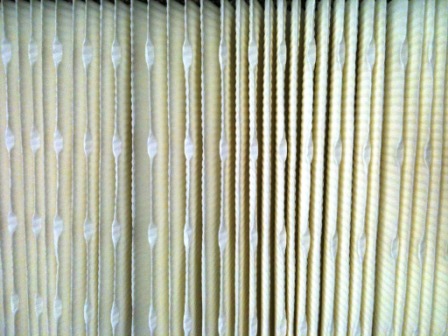 50-60% Efficiency on dust particles in the 1-3 micron range
 Suitable for low to medium dust loading applications with dry, course particulate
Good, economical, general purpose media for non-fibrous standard applications
Non-washable – dry clean or vibrate/vacuum only
Max temp rating 180° F
Typical Applications
Abrasive blasting
Carbon black
Dry chemical processing
Pharmaceutical
Powder paints
80/20 Cellulose/Polyester – Merv 11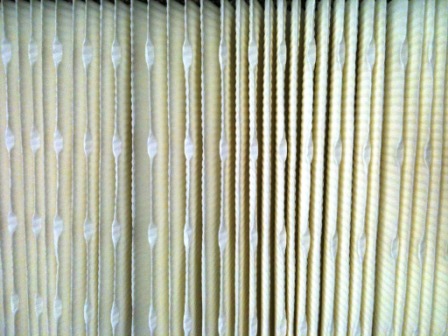 65-80% Efficiency on dust particles in the 1-3 micron range
Economic multi-purpose solution for most medium dust loading applications
Provides Higher strength and efficiency over untreated 100% cellulose
Sturdy, humidity resistant effective dust surface usable in most medium dust applications
Non-washable – dry clean or vibrate/vacuum only
Max temp rating 180° F
Typical Applications
Gypsum
Lime
Shot Blasting
Wood sanding
Foundry
Mining
Chemical processing
Pharmaceutical
Powder paint
80/20 Cell/Poly Fire Retardant -  Merv 11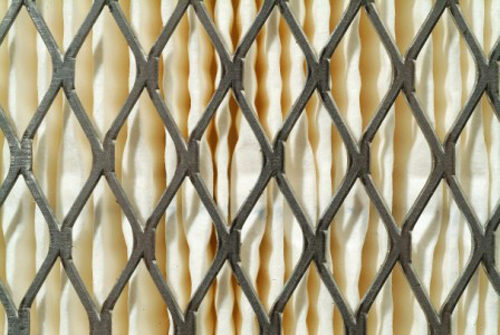 65-80% Efficiency on dust particles in the 1-3 micron range
Our high-quality media is chemically treated to inhibit combustion
Provides a high strength, multi-purpose cost-effective Cellulose/Polyester solution
Used in applications where live sparks or burning particulate may reach the filters
Non-washable – dry clean or vibrate/vacuum only
Max temp rating 180° F
Typical applications
Plasma cutting
Welding fumes
Laser cutting
Metal grinding
Metal spraying
80/20 Cell/Poly Nanofiber  FR - Merv 15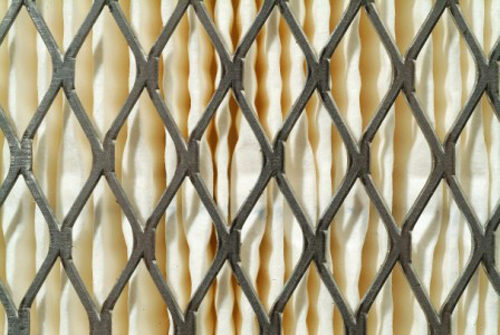 85-95% Efficiency on dust particles in the .3-1 micron range
Nanofiber media offers High filtration efficiency on sub-micron particulate for most dry, fine dust,
Recommended for applications that recirculate exhaust back into the facility
Fire suppression qualities to inhibit combustibility
Excellent for fume and mist collection processes where sparks could be present
Synthetic nanofiber outer layer over 80/20 substrate promotes positive dust release on the pulse cleaning cycle.
Ultra fine fibers capture dust particles on the surface of the media for easy cleaning
Non-washable – dry clean or vibrate/vacuum only
 Max temp rating 180° F
Typical Applications
Ferrous metal grinding
Flame cutting
Laser cutting
Metal spraying
Plasma cutting
Welding
100% Spunbonded Polyester – Merv 10
Over 80% efficiency on dust particles in the 1-3 micron range
Versatile, effective long-lasting media
Open pleat structure allows for use under high dust loading conditions
Excellent dust release characteristics to reduce pressure drop and increase airflow for effective filtration
Effective for moist, humid or abrasive conditions
Sturdy, High Strength, washable media
Max temp rating 250° F
Typical Applications
Cardboard
Cement
Paper
Rubber grinding
Powder coating
Ceramics
Wood dust
Grinding
Grain handling
100% Spunbonded Polyester Carbon-Impregnated – Merv 10
Over 80% efficiency on dust particles in the 1-3 micron range
Anti-Static Media grid ingrained throughout the media
Carbon impregnated throughout to entirely dissipate electrostatic charges
Used where sparking could cause ignition or explosion of dust particulate
High Strength – washable media
Max temp rating 250° F
Typical Applications
Plastics
Powder coating
Drying processes
Metal Grinding
Chemical Processing
Pharmaceutical
Carbon Black
100% Spunbonded Polyester Aluminized – Merv 10
Over 80% efficiency on dust particles in the 1-3 micron range
Reduces the effect of "static cling" between the dust and the filter media
High Strength – washable media
Surface treatment on one-side of media, reverse side can still attract electrostatic charges
Max temp rating 250° F
Typical Applications
Powder coating
Drying processes
Metal Grinding
Chemical Processing
Pharmaceutical
Carbon Black
Plastics
100% Spunbonded Polyester with PTFE Membrane Merv 16
Over 99.5% efficiency on dust particles in the .3-1 micron range
For applications demanding ultra-high filtration efficiencies or difficult dust cake release requirements.
Extremely high efficient release on sub-micron particulate
PTFE repels moisture while allowing air and moisture vapor to pass through the membrane's extremely small spaces.
Non-stick "Teflon" surface promotes positive dust release on the cleaning cycle
Excellent performance on moist, agglomerative dust applications
High Abrasion resistance
Max temp rating 250 F
Typical Applications
Food Processing
Coal
Cotton
Ceramics
chemical
Asbestos
Fluidized bed dryers
Food
Pesticides
Plastics